Designed for the comfort and pleasure of our guests, Whi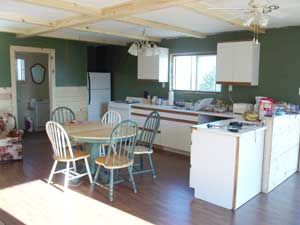 tetail Fever Outfitter's new lodge provides a large open area to dine, visit and tell of the days hunting successes.
The Lodge is located on site of the best hunting grounds in Northwestern Ontario. Whitetail-fever Outfitters has designed a real hunting experience for you with our new lodge.
After an exciting day of hunting, the lodge provides a time of comfort and rest. Several bedrooms provide hunters the perfect place to get all the rest and quietness needed to be ready for the next days hunt.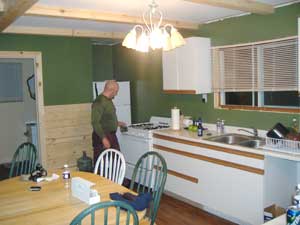 Plenty of room for the whole gang at Whitetail-fever Outfitters.